370 New World is "an artwork about the loneliness generated by the social and economic crisis which has moved across Europe in the last ten years. Human isolation is now a part of everyday life for many people".
With these words Marcantonio Lunardi synthesizes in two brief sentences the whole and complex meaning of 370 New World, a piece of videoart realized in 2014 but which now more than ever applies to the current situation and appears almost prophetic compared with what we have been experiencing for over a year. The function of a piece of videoart is to produce a condensed reality juice, to intercept and squeeze its issues and contradictions and to dress them up in a new, creative appearance, in order to make us notice those inconsistencies that are often unnoticed because of our inattentive eyes, and make us stop and reflect upon them. 370 New World has exactly this objective.
Realized in 2014 and presented at the 9th edition of Videoart Yearbook, organized by the department of Visual Arts of Bologna University, 370 New World represents a classic example of Marcantonio Lunardi's work, a Tuscan video artist recognized in the international scene thanks to a personal and evocative language which had the ability to become a signature easily recognizable, capable of showing in an iconic way the hybridizing features of the contemporary video artistic production. Lunardi comes from the field of documentary cinema (he graduated in documentary filmmaking at the Scuola del Festival dei Popoli in Florence) but in 2001 he started a journey in the world of videoart, bringing with him his cinematographic background and proposing an hybridization between the real language and the video artistic one: the attention to everyday life and to the direct drive on reality, which characterizes the documentary genre, as well as the use of actors and of a strictly cinematographic equipment, are united to a condensed and symbolic language characterizing the artistic property of this video; but this piece also distances itself from a canonic video because of absence of features that usually characterize it, such as the agility and the snappy speed: Lunardi conceives his works as tableaux vivant, through the use of almost fixed shots and of a maniacal attention for the light and for the plasticity of the objects; in this way, he creates another form of hybridization: he compensates the fixity of painting with the ultimate dynamic medium. In so doing, he offers an allegorical interpretation of the world through digital frescoes.
With 370 New World Lunardi confirms and further explores this stylistic choice: proceeding with emblematic pictures, linear sequences dwelling on some key elements with a pictorial attention for lights and details, he offers an allegorical reading of the crisis and the sense of loneliness which we are facing in our modernity. A particular attention is focused on gazes, on which the lights and the lenses of the camera stop: the empty eyes of workers and artists deprived of their work and therefore of their identity. The actors are motionless and silent: what moves and communicates, although almost imperceptibly, is only their glance.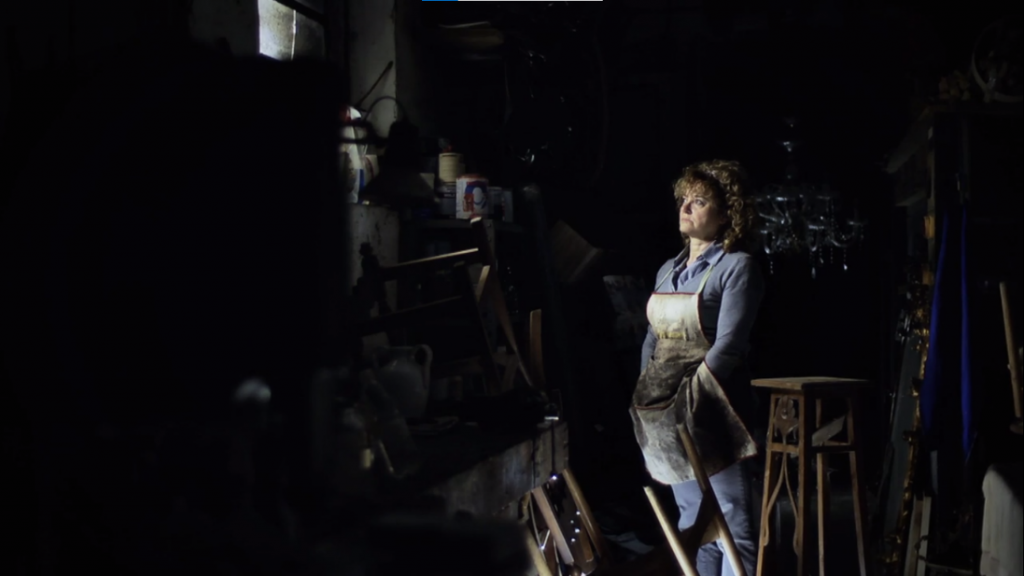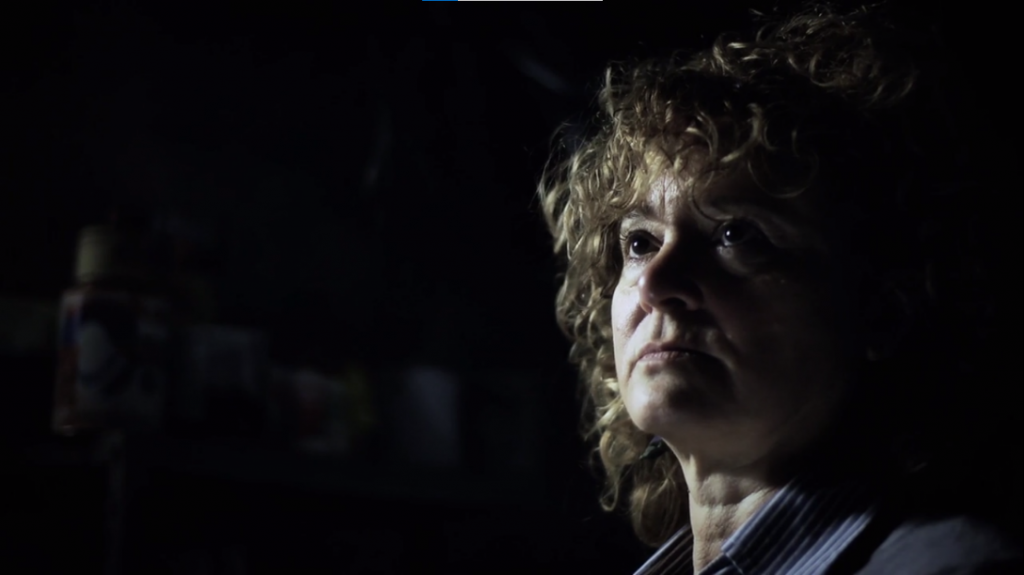 Their confusion and solitude, imposed by an external circumstance, are reflexed symbolically as well as concretely by the emptiness in which the places of culture are submerged: cinemas, theaters, libraries, places of social interactions, now dramatically closed but which have been facing for a long time a phenomenon of progressive abandonment. 370 New World in not only an occasion to reflect upon the more pressing situation that we are now facing with the pandemic, but also to push our sight to a condition that interests the past last years, revealing the current situation to be only the tip of the iceberg of a cultural and social crisis that has been crossing our country for way longer. This video seems to be asking: 'Can we give up culture?' The sense of loneliness coming from Lunardi's picture already constitute a silent but clear answer.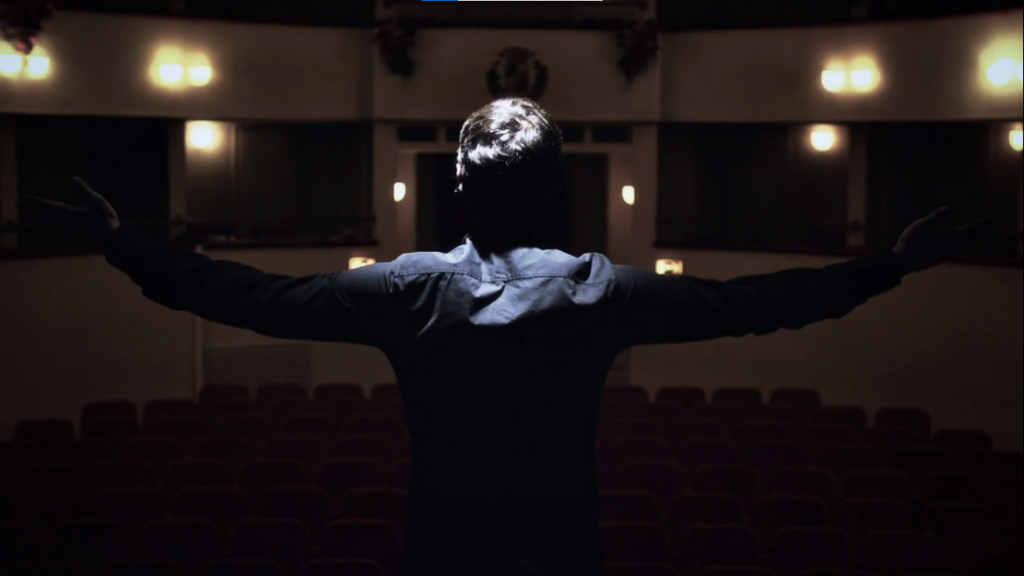 Finally, another kind of loneliness explored by this work is the one coming from the replacement of human relationships by the new means of communications: screens are absorbing our perceptions and creating an emotional detachment from our everyday life, releasing us from the tangible issues of existing and coexisting. With his eyes Lunardi enters the domestic intimacy of the Italian families, showing how it has been colonized by the bright screens of our televisions, computers, tablets and smartphones: we no longer seek a relationship with who is next to us, sitting at our table, but instead with a virtual surface, consisting of the projection of our own idealizations. We no longer seek what is different from us, but we remain isolated in ourself, in a different dimension. And this, paradoxically, leads to an identity loss. The brightness of our screens therefore on the one hand becomes functional to the formal analysis of plastic and luminous features, replacing Caravaggio's beam of light; on the other it becomes the symbol of the individual's alienation and loneliness in western society, as well as of the egotism and narcissism which prevent any kind of spontaneous communication, of authentic exchange and of empathy towards what is different from us from happening.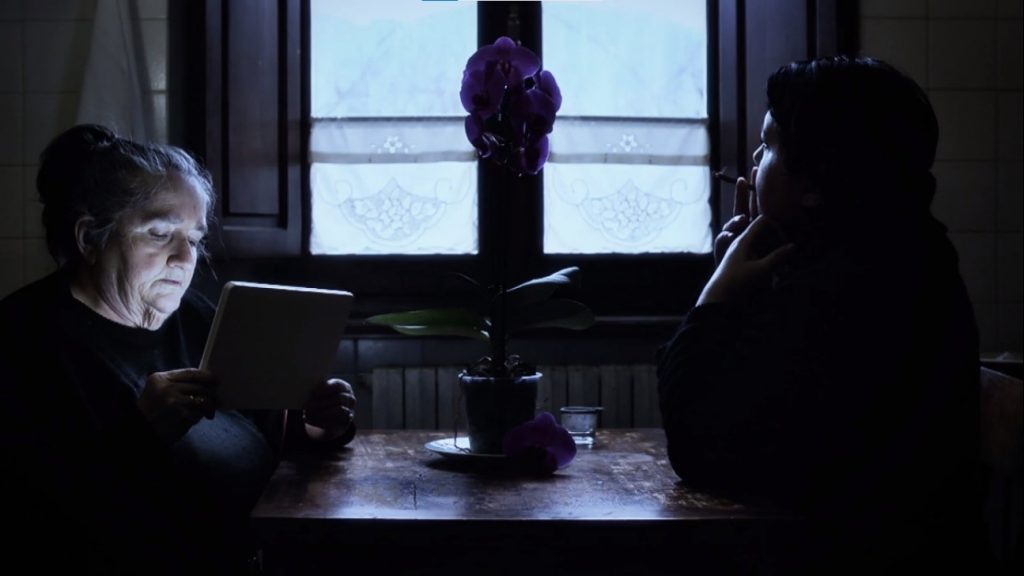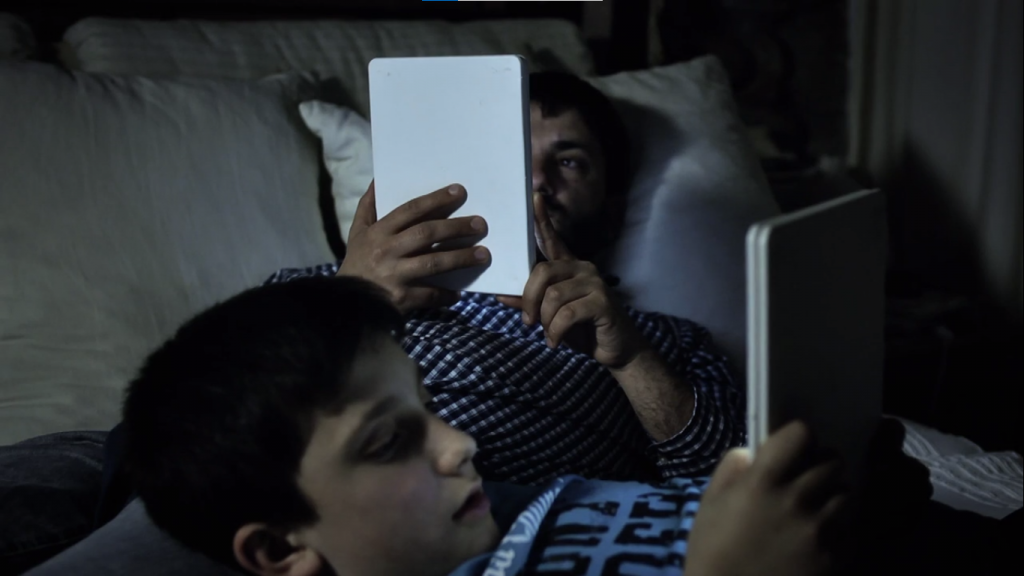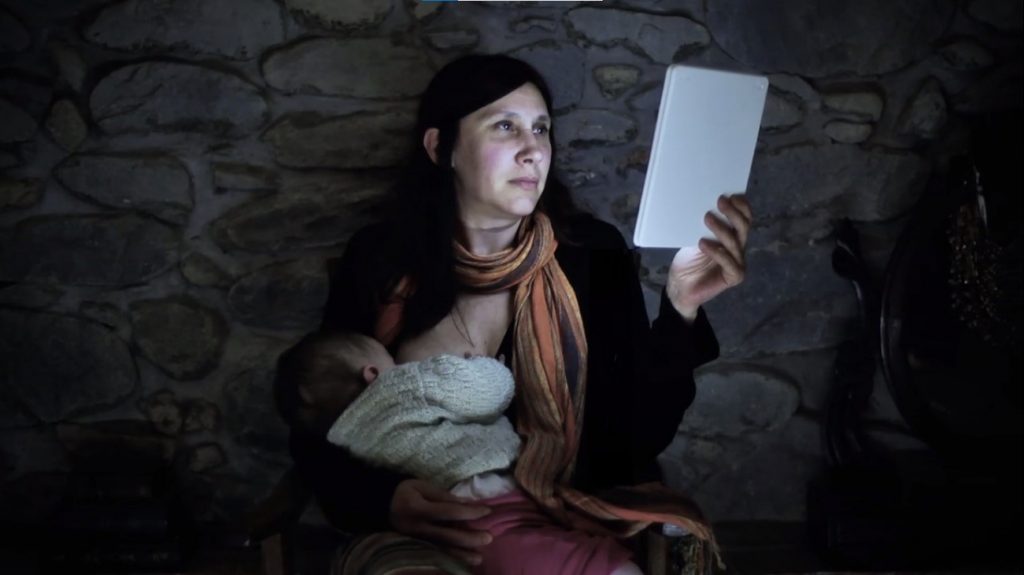 If today social distancing is not an option and relationships through a screen are a necessity, this imposed condition, along with the vision of this vision, must be an encouragement to a redefinition of human relations as soon as the choice of manners through which we can create and maintain them will be back in our hands.
In fact, the video ends with an utopic action, the sowing of a concrete courtyard, a symbolic and allegorical act: it is an invitation to return to ecology in human relations, to acknowledge their tangibility, to an ethical choice, going in the opposite direction in relation to industrial, economic and social decay in the West. A suggestion for us to slow down, to linger on the eyes of who is around us, just as Lunardi's camera.
https://vimeo.com/96724219