Ekphrasis originates from Itaca's will to offer a meeting point for different points of view about the arts, a place where all kinds of individuals with an inclination towards the subject can find a common ground made of in-depth analyses and sections designed specifically for the exposition and discussion of their own considerations.
Our editorial staff is composed of young students all united by a fondness for the arts, that they see not only as a means for aesthetic fulfillment, but also as a starting point for a reflection on the modern world.
An Ekphrasis is a literary figure of speech that consists of the description of an artistic object within a text, which is considered of great documentary value by the scholars, since it can lead to the reconstruction of its historical an cultural background. These literary examples date back to the ancient Greeks, starting from Homer, and they witness how human beings always showed the tendency to consider the arts as a means of elaboration of thoughts and considerations on the world: hence the choice of this name for our blog, in which, starting from the observation of artistic pieces and projects, we aim at stressing the essential role of arts as a field sensitive to the themes and debates of our contemporaneity.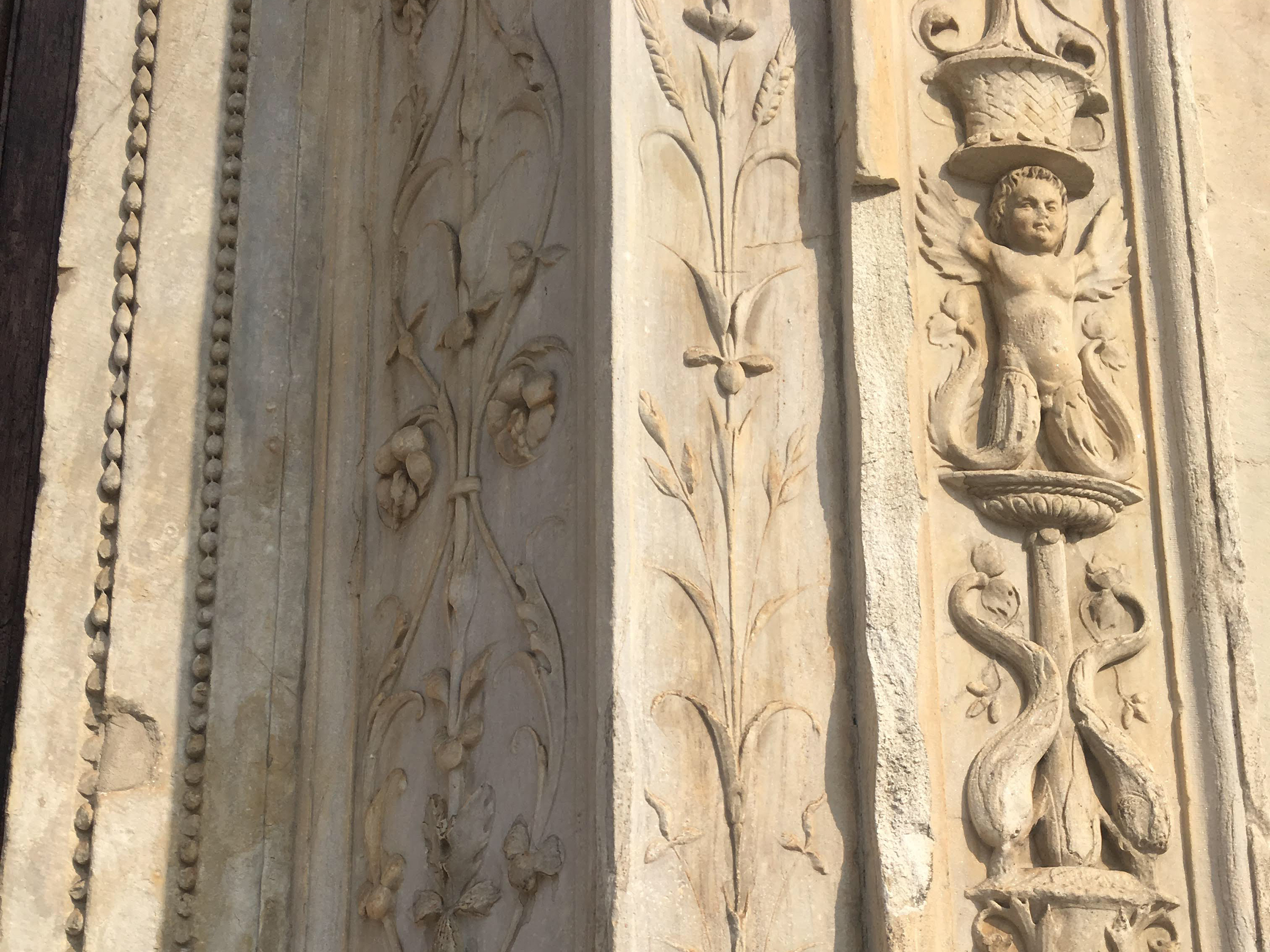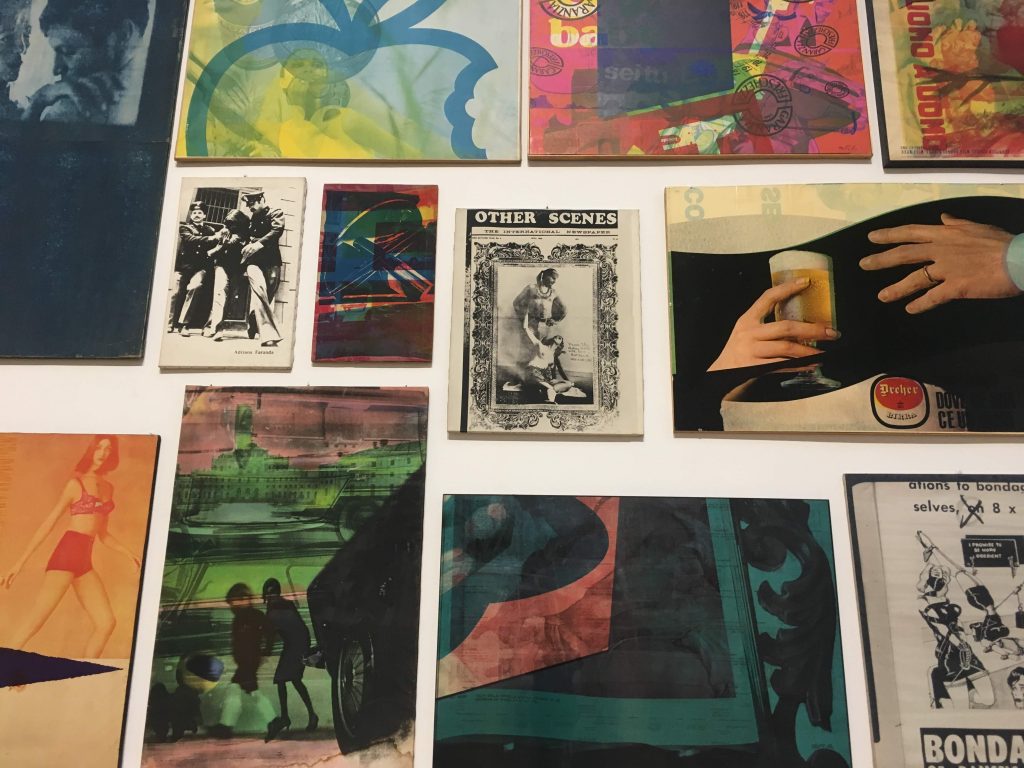 Miriam Schirato
Editor-in-chief
Growing up in the landscape of the Asolo hills and in the context of Itaca's activities, she has always been attracted to the stories of people and places. After earning a degree in Classical Studies, she graduates in History and Enhancement of cultural Heritage at the Ca'Forscari university in Venice, city in which she has moved and where she is currently attending the master course in Contemporary art. Her aspiration is to become a curator with the purpose of enhancing the cultural and artistic heritage that surrounds her.
Marco Battaglia
key editor
Grown in Treviso, between the grey city and the green peripheral areas, he studies Economy and Management of Cultural Heritage at Ca'Foscari University in Venice. Art in all its forms is for him a vital issue that he approaches both in the historical and in the economical way. He plans to continue his studies in Venice being part of the university association Culturit. Despite his bound to the venetian environment, his aim is to enhance the culturale heritage of his hometown.
Michelangelo Morello
assistant editor
Born in 1998, grown with bread, wine and cinema, after his graduation in classical studies he got a bachelor degree in Economy and Management of Cultural Heritage at Ca'Foscari university in Venice. Currently he's attending the master course at Cam – Cinema, Scene arts, Music and Media at Torino University. During his years at university he collaborated as a contributor and as film screenings organizer with the cinephile collective Quarta Parete. His interests space between cinema, music and sports.
Salomè Schirato
Social Media Manager
Twenty years old, after attending classical studies at the G.B. Brocchi high school she has undertaken the university course of Economics, Markets and Finance at Ca'Foscari in Venice. She is a fashion lover and since ever collects books, magazines, photos and she aspires for a future in this field. She loves the potential of social networks and the use that professionals in the artistic field make of it.
Filippo Cortese
editor
20-year-old student of Economics and Management for Arts, Culture and Communication at Bocconi University in Milan. For a long time he's been fascinated by the dynamics of the art market and by contemporary performance art. He's been living in the metropolitan area for two years, where he moved with the goal of amplifying his own viewpoint and the knowledge about the organizational system of cultural institutions and galleries. He's passioned about South American literature and in the free time he likes to get into practice with canvases and brushes.
Irene Bertagnin
Editor
Born and grown up between olive and grape groves, in love with art, culture, good food, wine and all that could be a motivation for the human soul. After graduating in Classical Studies she undertakes her bachelor in History of Art firstly at the Ca'Foscari University in Venice, then at the Utrecht University -facing there a different idea of the cultural heritage- and then back to Italy, in Bologna, where she lives today and attends the Visual Arts course.
Filippo Pasquinucci
editor
Passionate about design, art and traveling, since his childhood he is in the contact with the field of collectionism. He earns a degree in Architectural design and he moves to Milan and during his studies he undertakes various project, focusing on staging and exposition, studying also the relationship which can be established between art and architecture and how the dialogue between them works. He is currently furthering his studies with the Interiors and Building Environment course at the Politecnico di Milano.
Eva Schirato
Editor
Grown up in the landscape of the Asolo hills and in a tight relation with the art world, she is fond of food and ethnic culture, loves to read, to travel and do sport. After graduating in classical studies at the G.B. Brocchi high school she decides to continue with these subjects: currently she studies Philosophy and History at the Ca'Foscari University in Venice. She believes in the importance of curiosity as engine for personal and intellectual growing, and in the concept of "Sapere Aude" because knowledge is the only true thing that makes us who we are and will never be torn form us.
Fabio Speraggi
Media & Comunicazione
Class of '98, he was born in Siracusa and he grew up in the hills surrounding the city of Bologna, always passionate about music and musical creation. After his graduation from the Scientific High School L. Galvani in Bologna, he got a bachelor in History and Enhancement of cultural Heritage at the Ca' Foscari University in Venice. From 2016 he's a partner in Edizioni Artbambini, a publishing house specialised in children's and educational books, and is attending a bachelor curriculum in Venice.
Annachiara Alfarano
Media & Graphik
Rimini is her hometown but she has lived all around Italy, climbing up from the Apulian to settle there at 14. After completing her Classical Studies, she dives into the world of art, earning a degree in Graphic Design at the LABA in Rimini. As in intern, she worked for the Molo Street Parade in Rimini in 2019, for the Ilaria Alpi High School in Cesena and for the association PRODIDA, where she is employed to this day. She is currently undertaking the Visual Arts course at the IUAV University in Venice and taking part to the art collective Casko.
Shain Asani
Marketing Manager
20 years old, a good sense of humor and a lot of dreams: growing up in a multicultural context, he enroll in the course of Economics, Markets and Finance, aiming at an international career in the fashion business. He strongly believes in the power of communication to magnify the echo of one's voice and to broadcast the message to everyone, and especially through Marketing, Fashion and Music, three areas which, if united, can effectively describe our reality.